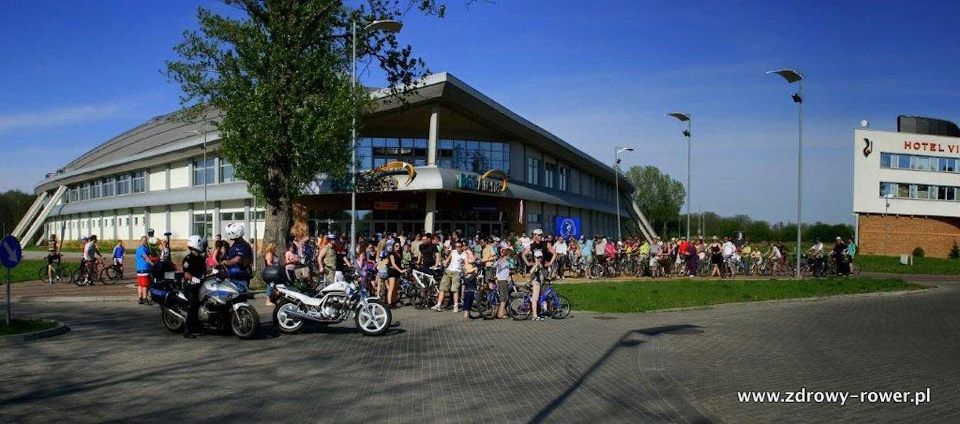 Zdrowy Rower – (Healthy Bike) is non-profit organization from Poland.
Out main goal is to promote bike transport as and bike tourism. We are also working with youth in different activities and social campaigns like "150cm for bike on the road", "BikeSpot" bicycle friendly places and "Green7" – road from Warsaw to Gdańsk.
As an experienced NGO, we had organised a lot of sport events with involving youth with less opportunities. For our volunteers we were prepared a lot of trainings and activities. For us working with youth is also about self developing our volunteers, by giving them serious and challenging tasks. 
 We are also trying to connect our NGO work with commercial market, and cooperate with private companies, to make our work more efficient.
Our team is quite experienced with organised activities with youth. We know how to a prepare educational activities, and how to create groups and involved them to be part of the volunteers team.
What is cycling for us?
Above all, great fun and a way to get bored. It is also a pure desire to learn about new places, contact with nature, overcome your own weaknesses and for health and the environment. The bike is, after all, the most expensive means of transport, it does not pollute the air with heavy metals, nitrogen and sulfur oxides or harmful hydrocarbons, and as well as the car can be used to cover long distances. You do not need to convince anybody how physical activity positively affects health. Cycling allows us to maintain not only good physical condition, but also mental health. Feeling of freedom, escape from everyday life, gaining new experiences all give us two wheels and a little willingness to act. We do not want to be passive, we do not enjoy sitting for hours in front of a computer or television, our bicycle trips are a rebellion against laziness and comfort. We are not afraid to meet all those who think that everyone does nothing, and I do not have to. We say resolutely and show that to do something interesting and useful, you need very little.